CPS-training courses
Introduction
The SCAN course is the first course that has been set up every year for almost 20 years. With this training course the CPS responds to specific practical needs. This course is not only aimed at the police, but also at citizens and members of the judiciary. This multidisciplinary approach has prompted us to go further and start with a broader range of the CPS Training Courses.
The idea has thus grown from the specific needs of the work field. We have noticed that there is a need for tailor-made training for some target groups. Based on this observation, a working group was set up and an alignment was sought. The CPS training courses do not want to enter the waters of security training institutions, but want to focus on a broad target audience from a multidisciplinary approach. In this way, the CPS builds a training offer that existing institutions do not respond to, i.e. training that responds to specific needs for specific target groups or a mix of target groups. The aim is to develop a high-quality, tailor-made training program, in consultation with the clients and with input from both the academic world and practice, from a multidisciplinary point of view. In addition, the CPS aims for a province-wide distribution of the offer, focused on Flanders and Brussels.
In the past, training series were organized around "Event and crisis management" and "Interviewing and communication".
From 2020 onwards, the CPS will focus on training on interrogation techniques, including the training 'SCAN – Analysis of Written Statements' and on training on international cooperation in the field of police and justice.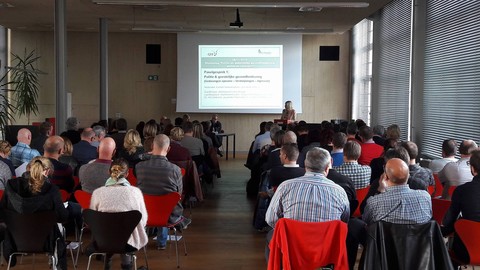 SCAN Training Courses (Analysis of written statements)
Pilot: Marc Bockstaele
For more than 20years, the Centre for Policing and Security, together with the American psychologist (BA-1974), criminologist (MA-1978) and polygrapher Avinoam SAPIR, has been organizing the SCAN (Scientific Content Analysis) basic course. He has been teaching this course since 1984 in the police academies of mainly English-speaking countries such as the USA, Canada and Australia. SCAN is an interrogation method in which written statements are analyzed.
The SCAN basic course 2022 will take place from November 22th till November 24th 2022 in Ghent (exact location to be determined). The 2-day advanced course (for those who already followed the basic course) will take place from November 28th till November 29th 2022 in Ghent (exact location to be determined)
For more information or to register for the SCAN training course, visit this page.
Training series International police and judicial cooperation
Pilots: Sven Bollens, Michaël Groven and Luc De Houwer
Four major themes will be addressed:
Basic task 1: information exchange
Basic task 2: police action across the border
Basic Task 3: the execution of foreign judicial requests in the framework of international cooperation in criminal matters
Basic task 4: the cross-border investigation and Joint Investigation Teams (JITs)/Joint Investigation Teams (JITs)
This training series is in full development. More info will follow soon.
Practical information about the training courses
An attestation CPS fellowship will be issued.
The price will be set for each training separately. A minimum number of participants is necessary.

Candidates for training training courses can request for more information via the CPS secretariat: sec@policingandsecurity.be.