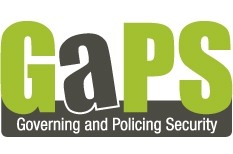 Research Group Governing and Policing Security (GaPS), Ghent University, and the Centre for Policing and Security (CPS) organize
Debate with Professor James Sheptycki: "Let's talk about information flows in policing"
27th September 2016, Casa Rosa, Kammerstraat 22,9000 Gent
Every day we are confronted with the fact that information flows and the exchange of information and intelligence are critical success factors in every police organization. It is essential to be able to develop a police policy at a strategic and tactical level and to effectively manage the police. Furthermore, it is crucial to get the right information at the right time on the right place to the right person during daily police operations.
So let's talk about information flows in policing and exchange your ideas and experiences on this topic.
Programme
19u00: Welcome and introduction (ENG)
Gerritjan Maes, Police Chief of the Local Police Zone Wetteren-Laarne-Wichelen
19u15: Presentation on "Information flows in the police organization: what is going on inside the machine?" (ENG)
James Sheptycki, Professor in the Department of Social Science at York University in Toronto, Canada
Download text
Download ppt presentation
CV James Sheptycki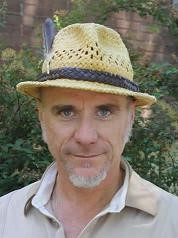 The transnational policing scholar Sheptycki takes the reader inside the "machine" to explore "information flows in the police organization". In doing so he makes use of Donald Rumsfeld's now classic distinction between "known knowns", "known unknowns" and "unknown unknowns" to provide a trenchant analysis of the dilemmas and challenges facing 21st Century police organizations. Ultimately in facing these challenges, Sheptycki concludes, police organizations have little choice but to base their strategies on the deep learning, centred in discretion, that have always enabled and defined "good policing".
20u00: Debate with the audience (ENG) initiated by
Stanny De Vlieger, judicial director at the Federal Police of Antwerp;
Arne Dormaels, senior researcher at the Innovation Centre for Security;
Marleen Easton, Professor in the Department 'Public Governance, Management & Finance' at Ghent University.
Topics to be discussed are: translation to policing in Belgium, implications for the future of intelligence-led policing, lessons learned from the implementation of new information technologies in policing, links to Belgian research in this field,…
Download text: Easton, M., Vynckier, G., De Kimpe, S. (2009). Reflections on the possible integration of intelligence led policing into community policing
Download slides
21u00: Drinks & snacks, networking (ENG/NL)
Drinks at the Bar of Casa Rosa
Selection of home made North Sea shrimp croquettes, Gandaham croquettes and cheese croquettes by Bubba Croquettes
22u00: End
Foto's