IFA event on Art Fraud (free)
The Institute of Fraud Auditors organizes an event that tackles the fraud challenges in the art sector from various angles.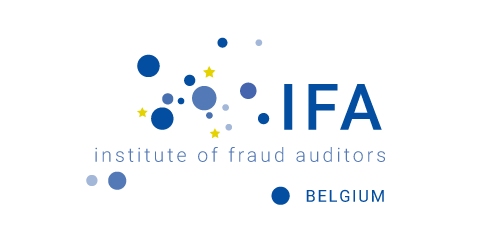 About this event
Theme of the day: "Art Fraud" – 7 October 2022
The Institute of Fraud Auditors (IFA) aims to set the scene to launch the debate on Fraud in the Art Sector by bringing together representatives of the art sector, international experts, public sector investigators, academics, forensic auditors and other stakeholders,
During the event, the various types of fraud in the art sector will be discussed such as fake art, stolen art and money laundering. Creating transparency and increasing awareness of the personal risks for the various players, is the basis to move towards fraud prevent, detection and integer behavior in the art sector.
Agenda of the day:
13h00 – 13h30 : Arrival of the guests
13h30 – 13h40 : Welcome speech by IFA President Rudy Hoskens
13h40 – 14h15 : "Keeping the church in the middle: the particular role of the Directorate General Economic Inspection (DGIE) in the fight against fraud in the art sector. " by Michiel Vervloet, Investigator Directorate-General Economic Inspection
14h15 – 14h45 : "Art fraud in context" by Dr. Naomi Oosterman, permanent lecturer Erasmus University Rotterdam
14h45 – 15h00 : Break
15h00 – 15h30 : "Recovering Stolen Art: Case Studies from the Recovery of Nazi Loot, Private Sector Theft, Cultural Heritage, and Fraud" by Christopher A. Marinello, CEO & Founder, Art Recovery International
15h30 – 16h00 : "Insurance of art, mission impossible?" by Eric Hemeleers, Insurance broker Eeckman Art & Insurance
16h00 – 16h15 : "The 'Art' of Forensic Auditing" – What is the role of the forensic auditor in arts fraud?" by Peter Leyman, Executive Director Forensic & Integrity Services, EY
16h15 – 17h00 : Panel debate with the speakers and other experts; closing remarks by IFA president
17h00 – 18h00 : Guided tour at the Wiels Contemporary Art museum
18h00 – 19h30 : Networking reception
Location
WIELS, the centre for Contemporary Art in Brussels, offers art exhibitions with new ideas, artworks, practices and perspectives.
Wiels, 354 Avenue Van Volxem, 1190 Forest
More information about this event: IFA website.
Admittance is free. Click here to register.